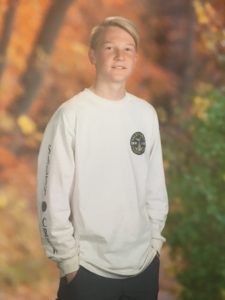 Daniel is survived by his immediate family: mother and father, Janet and Craig Hawkins; sister, Sarah Hawkins; and brother, Joshua Hawkins.
Daniel was filled with a love for life and adventure. He lived life large! He loved the beach, playing football, and yes, video games. He was athletically gifted, energetic, driven (well, except for doing chores and his school homework), vibrant, very inquisitive, and yet with all this, simply put, funny. It was difficult to be around Daniel for any length of time and not have him bring a smile to your face. He could bring joy to your soul through his athletic abilities, his friendly personality, or his sense of humor. Daniel celebrated life. He often made the simplest tasks entertaining. He loved to explore.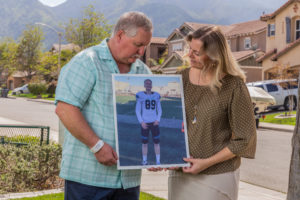 He would even go hiking by himself, just to see what was there. Nonetheless, he loved being with people, especially his closest friends. While Daniel was often light-hearted, he would also wrestle with deep questions, such as ethical dilemmas. He had a sharp mind and it was enjoyable to watch him engage it. In every sense, he had a wonder for life.
In short, Daniel was delightful! We had the joy of having him for sixteen years.
Daniel loved God, life, sports, and his friends and family. The world is a poorer place without him. We will greatly miss him! Yet, we know one day we will be united with him in heaven through our trust in Jesus Christ as our Lord and Savior.